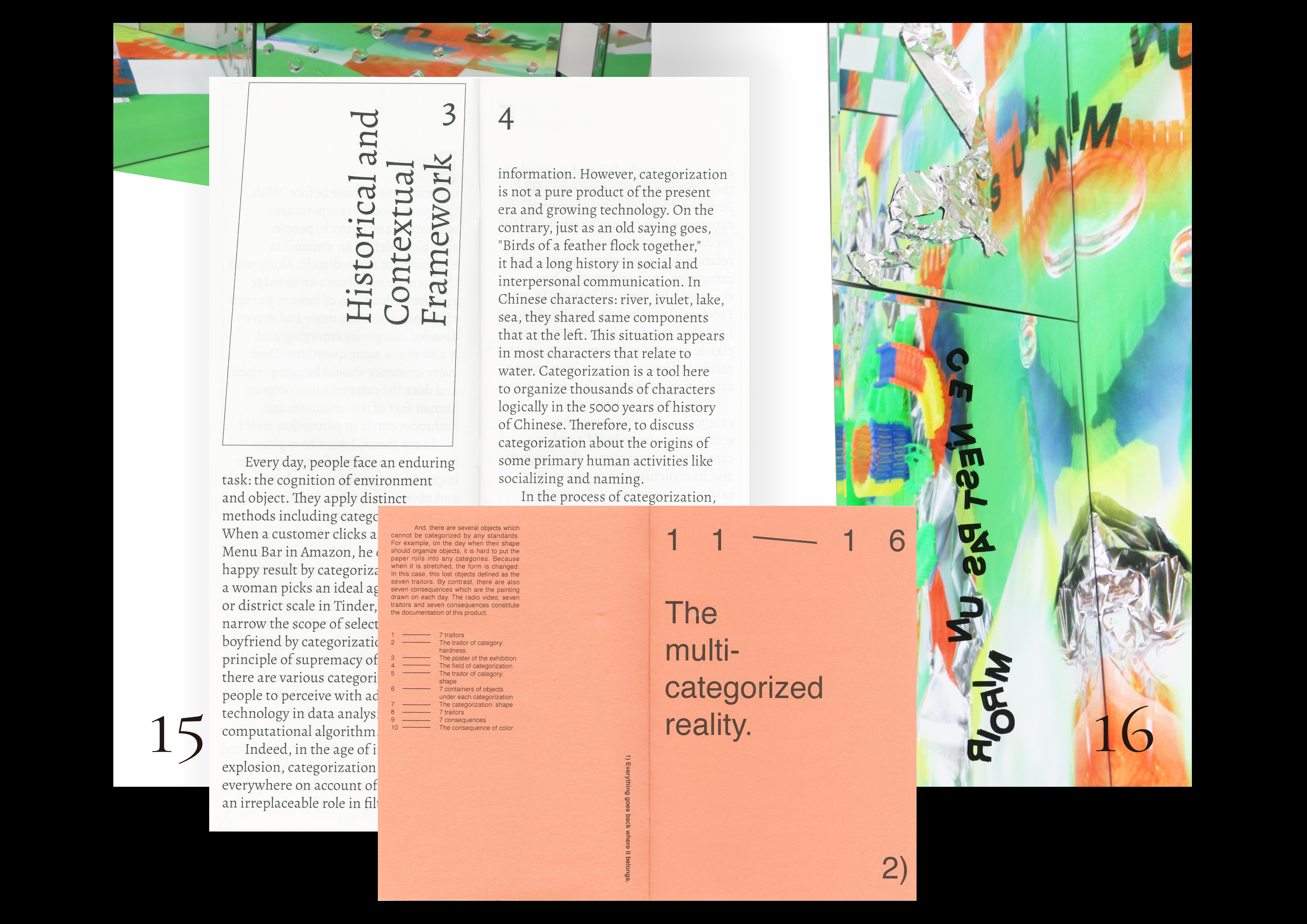 "Thesis Book Design"

When?

2019.06

What?
A Thesis Book Design made up of
1) 12*17 inch book
2) 6*17 inch pamphlet
3) 6*8.5 inch pamphlet



Why?
Based on the thesis topic: categoization, this book design attempts to categorize the content: image, text and caption by seperating each categories entirely. Through showing the grid, using different size, arranging three types of typoface, I intend to create a reading experience about categorization.